Full article from Spray Technology.
Silgan Dispensing announced the launch of its newest spray, Sinfonia Elegance.
Sinfonia Elegance is an evolution of Silgan Dispensing's Sinfonia Spray, noted for its wide range of customization options. Sinfonia Elegance provides the same versatility in a new noiseless version and a softer force-to-actuate. It features customizable heads, closures, ferrules, and overcaps and comes in full metal and plastic options including post-consumer recycled (PCR) plastic.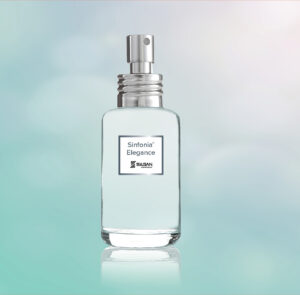 "Silgan Dispensing prides itself on helping our customers deliver differentiating dispensing experiences," said Etienne Briere, Senior Marketing Manager, Fine Mist at Silgan Dispensing.
"Sinfonia Elegance exemplifies this ideal by offering our customers a premium spray experience with such a wide array of customization options to create a product that is distinctly their own."
Sinfonia Elegance also offers a range of spray outputs, including the Sinfonia Infinite spray pattern that provides a more elongated spray for a more voluminous and enveloping experience.